Shopping Cart
Your Cart is Empty
There was an error with PayPal
Click here to try again
Thank you for your business!
You should be receiving an order confirmation from Paypal shortly.
Exit Shopping Cart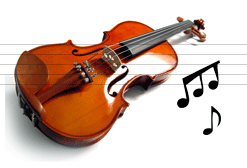 Youth Philharmonic of Central Ohio YPCO
YOUTH PHILHARMONIC OF CENTRAL OHIO
2020-2021 YEAR IN REVIEW
APRIL 2021
This season of Youth Philharmonic was affected in much the same way as the world around us. The Covid-19 pandemic interrupted and changed so many things in our lives that it was to be expected that musical activities could be limited as well. In the early Fall
of 2020 it seemed that YPCO may be a casualty of the public health situation.
A solution was found, however. In accord with safety protocols established by Otterbein
University, we received permission to go forward with our program in a new way. We were able to form two chamber sized string ensembles that could rehearse and concertize in a limited format. Unfortunately, this meant that we could not move forward with our usual full orchestra program. So, we moved forward in the Fall hoping that soon we could return to "normal".
As we clearly know now, normal did not return as the calendar turned over into 2021. We did proceed as we began, now our two string ensembles adding some new members and becoming equal in size. Our repertoire expanded, too; in addition to Classical styles we included music from the movies and the Beatles. In our early rehearsals of the Spring semester both Groups A and B rehearsed and learned all of the new repertoire. Gradually, we began to gravitate towards concert repertoire for each group and made final decisions for the performance.
The concert presentation for the Spring was similar to the format that we had used in the Fall. We were not able to perform for a live audience so we played our music for each other and the video camera. Group A performed Eleanor Rigby by the Beatles and the Fugue in g minor by J.S. Bach. Group B presented the Allegro by G.F. Handel and the March from the movie Captain America. Together both groups combined to perform the Intermezzo from the opera Cavalleria Rusticana and the Allegro from Mozart's Eine Kleine Nachtmusik.
This season required patience, persistence and resilience from everyone. We were all rewarded by being able to gather together and be involved in making live music. We now begin to look forward hopefully; as conditions continue to improve the chances of restoring our Full Orchestra program become more realistic. We look forward to our 2021-2022 Season for more enjoyment exploring the world of Symphonic music.
/